Internet Installer/Technician needed for Wireless Internet Company.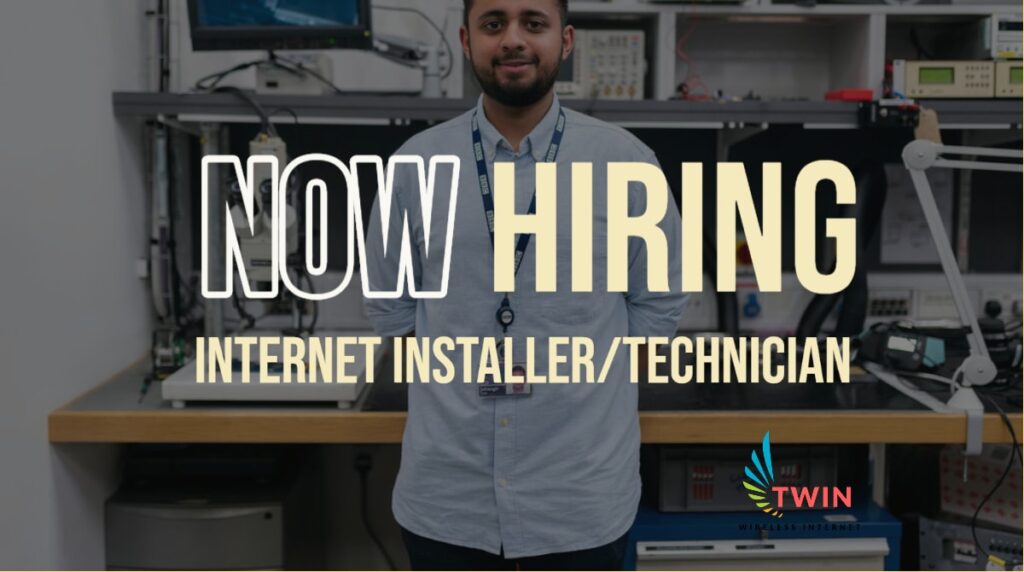 Now Hiring
Internet Installer/Technician needed for Wireless Internet Company. The main duty will be to install transceiver antennas for commercial and or residential customers. Other responsibilities include service calls, running Cat-5 cable, installing/programming WiFi routers.
Must be capable of lifting 50 lbs or more, carrying and setting up ladders, etc. The job involves climbing ladders and working at heights over 30 feet.
Basic use of tools including electric drill, hammer, pliers, wrenches, etc is required.
Computer background with technical network training or experience necessary.
Understanding of WiFi programming.
Must be bilingual, English/Spanish
Valid Drivers License
No criminal and or DWI background for the past 5 years
Must be willing to work overtime, weekends, and during emergencies.
Team-oriented, positive attitude, with excellent customer service/client relations and interpersonal skills.
Full-Time Positions Available
Pay: $9.00 – $15.00 per hour (Depending on experience)
Please do not respond if you do not have the above qualifications. Salary commensurate with experience.
If you would like to apply, please call our offices at (956) 618-3343 or email your resume to info@twin.net
Twin Wireless Communications is an equal opportunity employer.
(Need a resume? Here's a template that you can use)